Introduction
In 1893, Heinrich and Anna Ochsner traveled from Zurich, Switzerland to Ellis Island, New York to seek a new life in America. After living for a few years in Joliet, Illinois, they moved to southwest Oklahoma, where they became homesteaders. In 1909, they received a 160-acre farm, which remains in the Ochsner family to this day.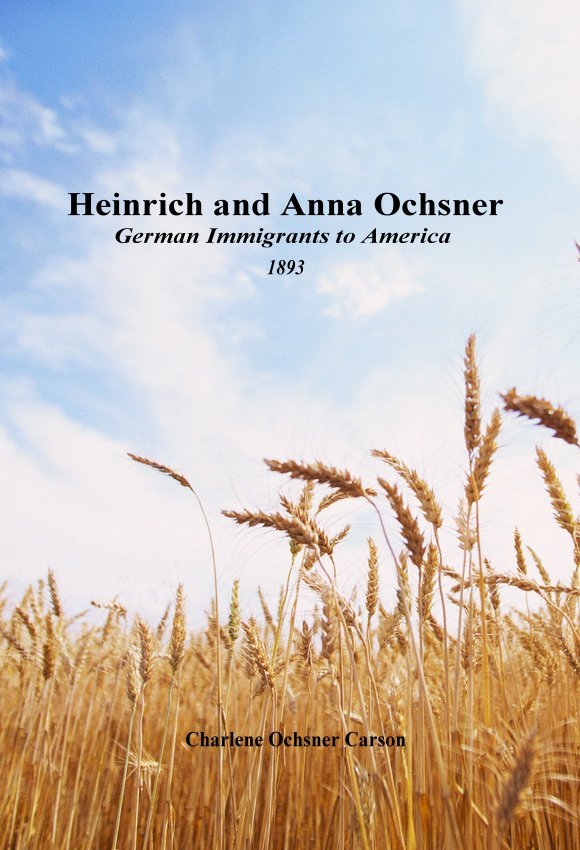 This web site was developed in conjunction with a book about the Ochsners by Henry and Anna Ochsner's granddaughter, Charlene Ochsner Carson. By visiting old family residences, examining family photographs and heirlooms, and searching national and local government archives, Charlene Carson has reconstructed her grandparents' story. Their experiences of traveling from Europe to America via ocean liner, being processed at Ellis Island, applying for U.S. citizenship, and homesteading were shared by millions of others - possibly even your own ancestors. By reading the Ochsners' story, you will not only learn about an exciting period of American history, but may also better understand and appreciate the generations that came before us.
The book was published in June 2009, coinciding with the 100th anniversary of the Ochsner farm outside Chattanooga, Oklahoma. To order a copy of the book, you may contact the author at cccarson39 (atsign) gmail (dot) com.