Joliet, Illinois
Joliet is located forty miles southwest of Chicago and is situated in an area known as the Des Plaines River Valley. In its early days Joliet was known as an industrial city. Jobs in the surrounding stone quarries and steel manufacturing plants were plentiful and attracted workers from Ireland, Poland, Germany, Hungry, and other European countries.As the industries prospered so did the neighborhoods. Soon there were clusters of ethnic neighborhoods scattered throughout the flourishing city. Each neighborhood established its own churches, schools, and civic and fraternal organizations.
Henry and Anna's first home was on Clemather Street. They were living there when their son, John, was born. He was named John after the son who had died at birth. His full name was John Henry Ochsner, and he was born on March 31, 1894, in Joliet. Henry was 29 years old and was working as a fireman for the Fred Sehring Brewing Company at the time of his son's birth. Anna was 28.
By 1896, Henry and Anna had moved to their second home located at 202 Summit St. While at this home, another son, Rudy, was born. Rudolph Henry Ochsner was born October 7, 1896. Henry was still working for the Fred Sehring Brewing Company, where his brother, Albert, had become Chief Engineer. Henry and Anna's house was located directly across the street from the malt house of the brewery.
In April of 1898, Henry took an action that changed his life forever. After being in the States six years, he filed a Declaration of Intention toward becoming a citizen of the United States of America. This declaration was first signed on April 19, 1898. It was signed again on December 7, 1908. It appears that Henry requested a copy after his move to Oklahoma in 1907. If so, this would indicate his intent to follow through in completing the process of becoming a citizen of the United States.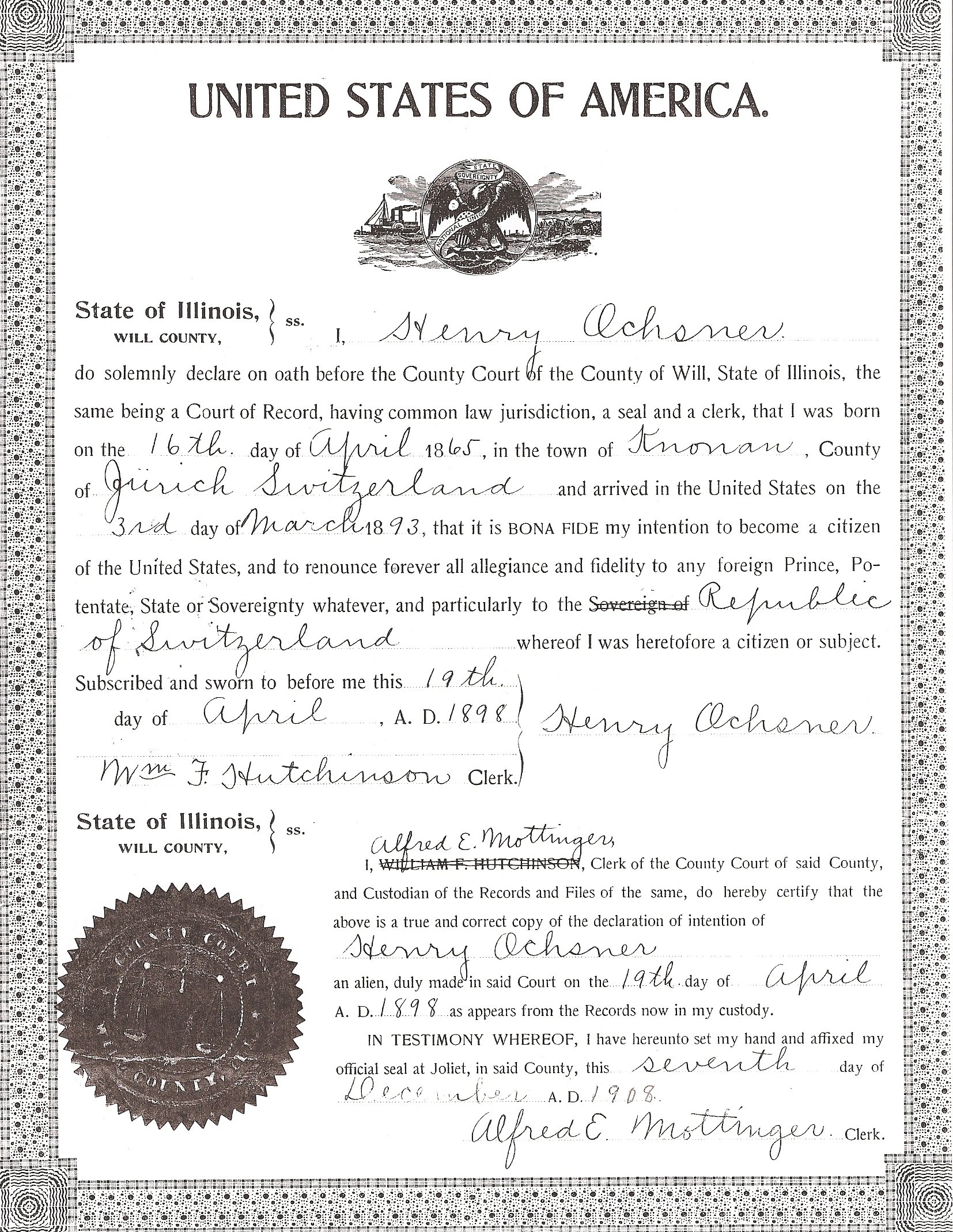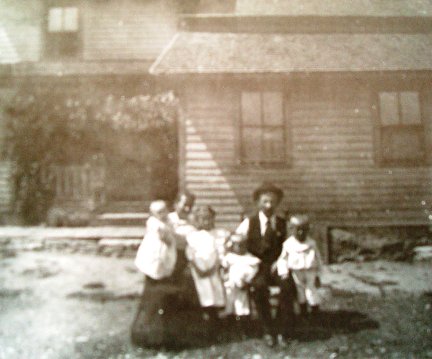 While Henry and Anna were living at their third home, at 107 Vine Street, they had their fourth child, Charlie Edward Ochsner. He was born on December 19, 1898.
After working for the Sehring Brewing Co. for several years, Henry was approached by a man who owned and operated one of the largest dairy farms in the Joliet area. He asked Henry if he would like to come and run the dairy for him. Henry accepted, and the family moved to their fourth home, on Plainfield Road. There, Henry and Anna's sixth and last child was born. Henry "Hankie" A. Ochsner was born November 24, 1900.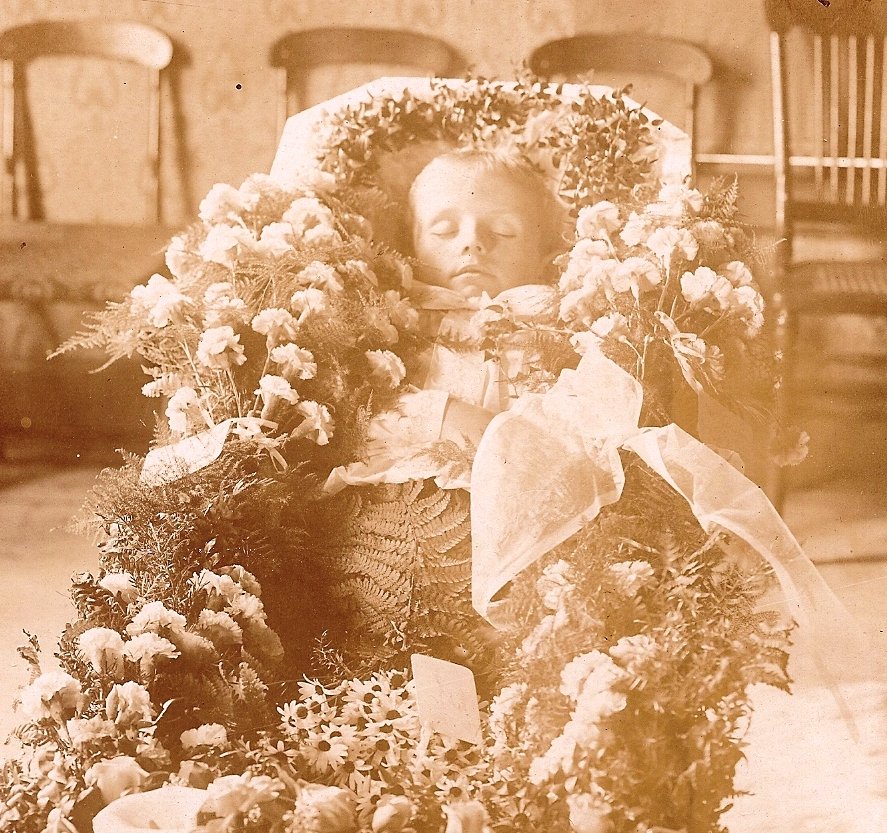 One day, the couple's 10-year-old son, John Henry, became ill, perhaps with a common cold. That cold rapidly progressed to pneumonia type symptoms and before long John Henry was having difficulty breathing. His worried and concerned parents took him to St. Joseph's Hospital in Joliet for treatment. Papa and Mama sat with John Henry for a full month, hoping and praying that their son could receive some relief from the congestion that was filling his lungs and the inflammation that was building up around his heart. But treatment was ineffective, and at one o'clock on the afternoon of May 29, 1904, John Henry died. His body was placed in a small wooden coffin, and after friends and neighbors paid their respects to the family, he was laid to rest in the beautiful, stately Oakwood Cemetery. His grave is in the Old Single Graves Section, Section A, Grave #514.